The Medical Art Class is a unique one-day course that not only allows participants to unleash their creative potential, it also offers a refreshing approach to their professional field of (medical) expertise. An anatomical understanding of facial beauty will inspire you to bring a bloc of clay to life.  You will also develop your 'aesthetic eye' as you mould the structures and details that define facial appeal.  This one-of-a-kind Art Class will not only sharpen your senses with the regards to the expression of beauty, it quite literally offers a hands-on approach to understanding the science behind it. 
The Medical Art Class will enhance your understanding of the human face. It will help you to appreciate the beauty of curves and lines, and improve perceptual and observational skills that will add value to your daily practice.  It will contribute to an adequate spatial understanding of facial beauty and stimulate reflection on which anthropometric parameters contribute to the perception of a normal face.
Is obtaining, creating or restoring one of the aspects of facial beauty part of your daily job? How would you feel about sculpting a face out of a block of clay? Then look no further because this course was designed for you! You don't need to be an experienced sculptor to take part, but if you are we might urge you to go the extra mile, for instance by adding emotion or aging characteristics to your sculptures. 
Throughout an anatomical approach, we will introduce you to the basic elements of facial contours and proportions that are needed to bring a bloc of clay to life. After a replenishing lunch, our instructors will provide you with the necessary tools and clay to start your own project. As the maximum participants is limited, there is plenty of time for personal feedback and advice. All alcoholic and non-alcoholic beverages are included. Chloé, our gracious host from Studio Disfruta, will prepare a delicious and rewarding group dining experience at the end of the course.
Multiple sessions are organised throughout the year. Check the calendar for more information. The Medical Art Class takes place at Studio Disfruta in Aartselaar, Belgium. More information about the location can be found here.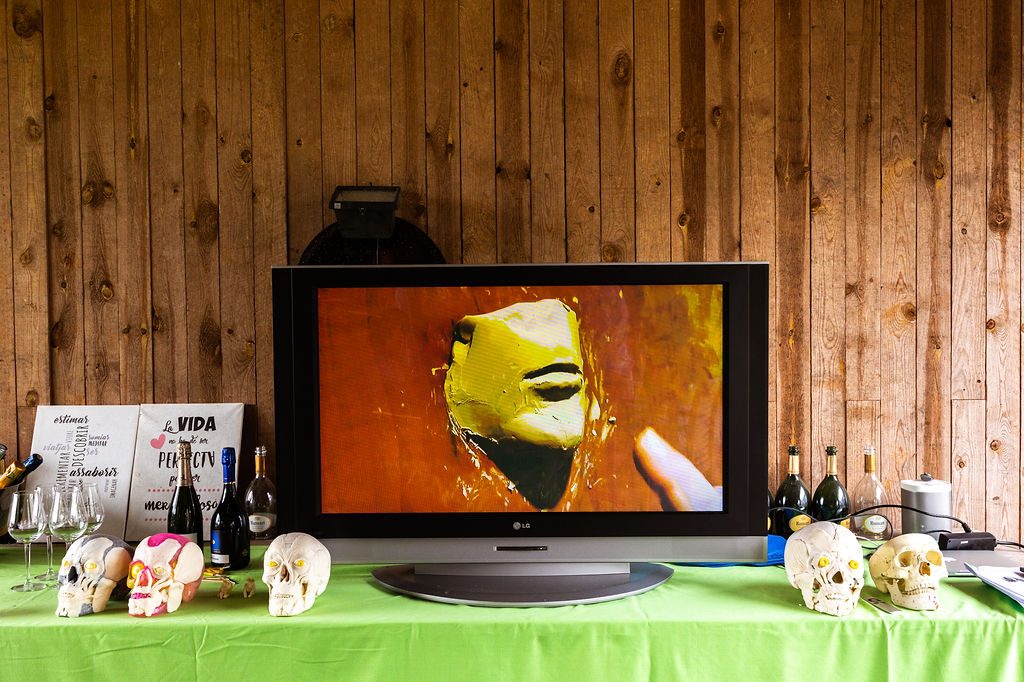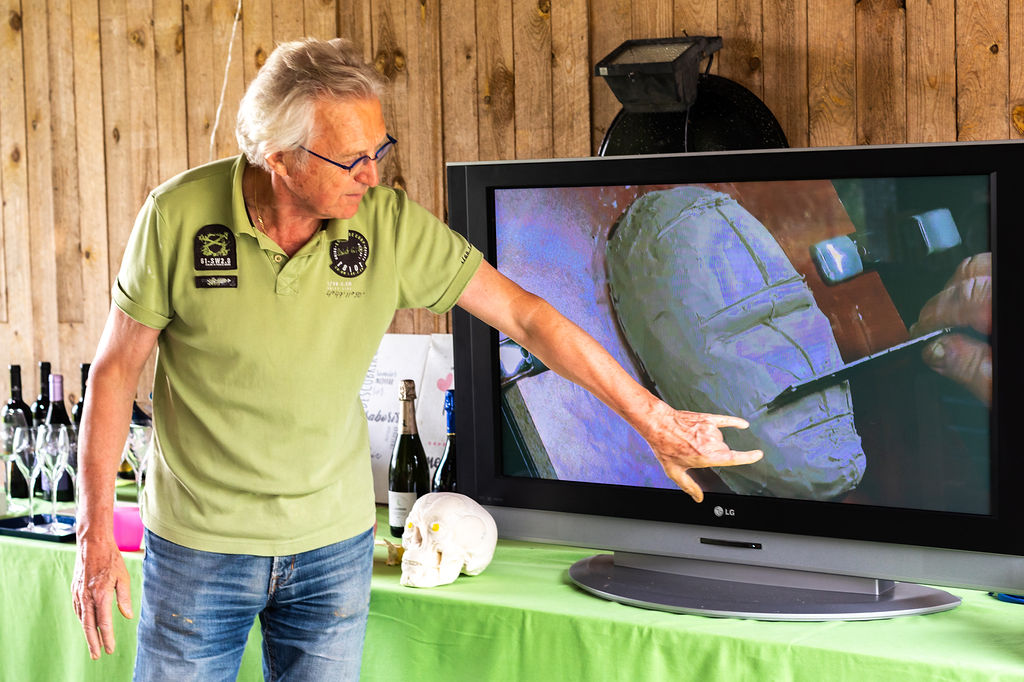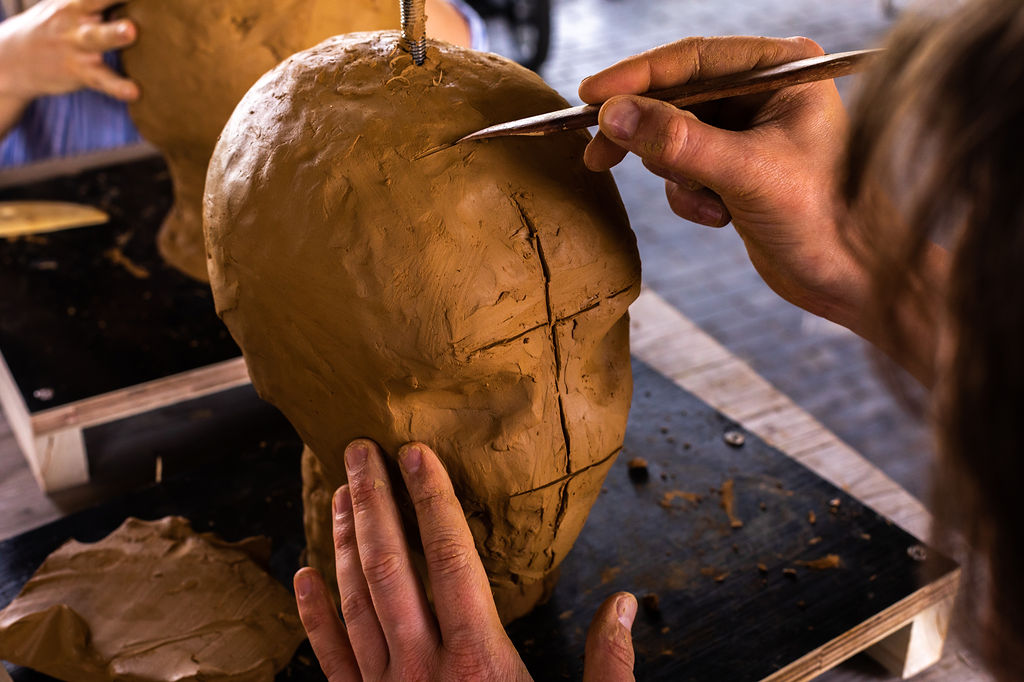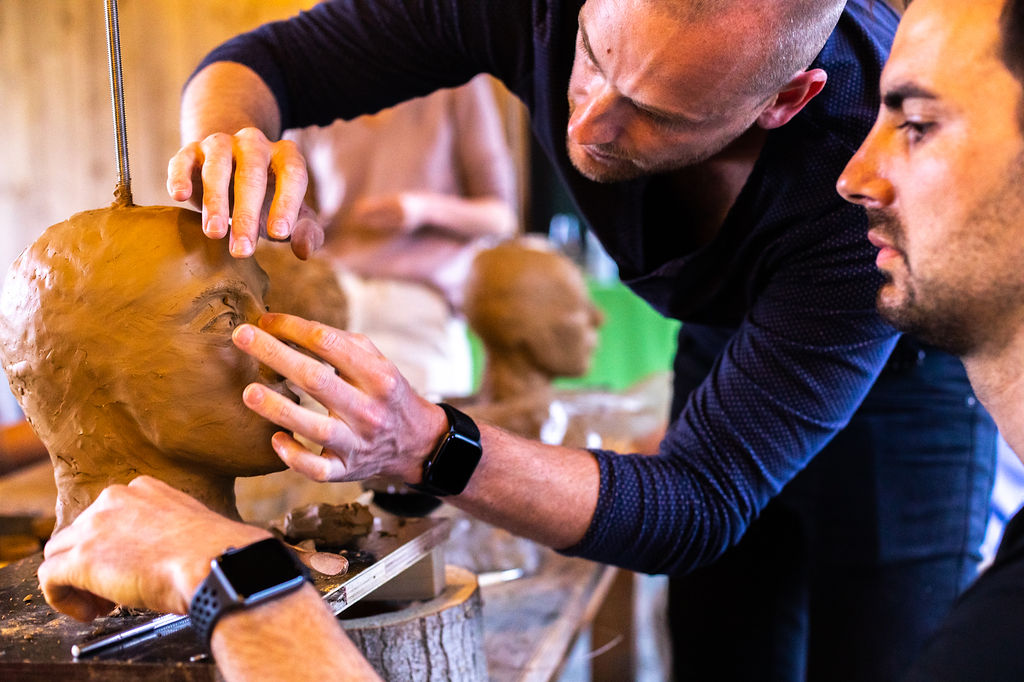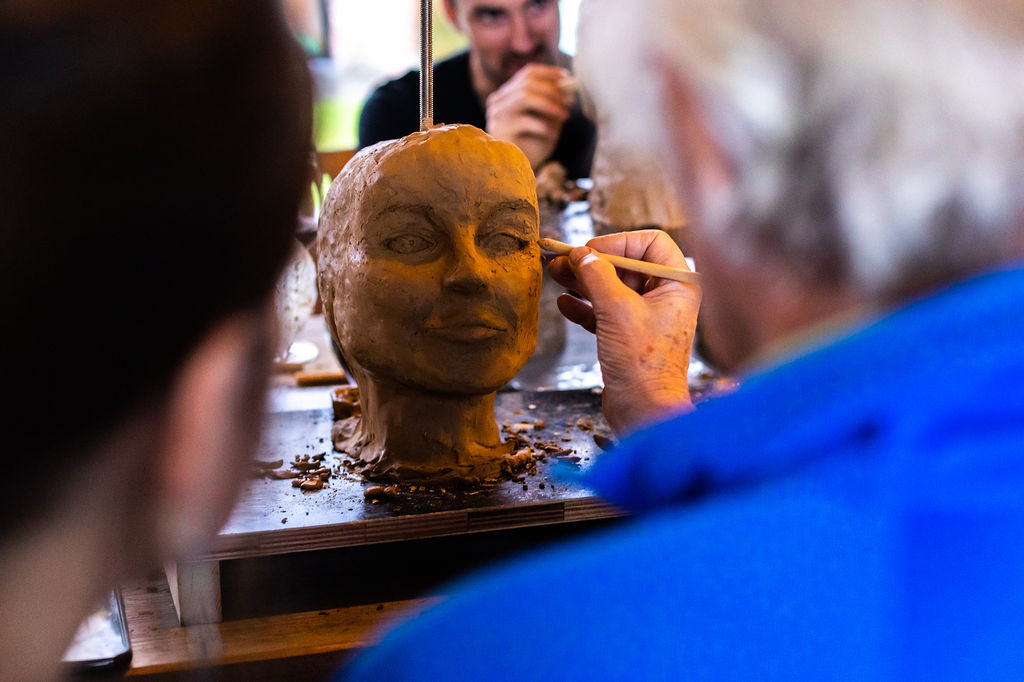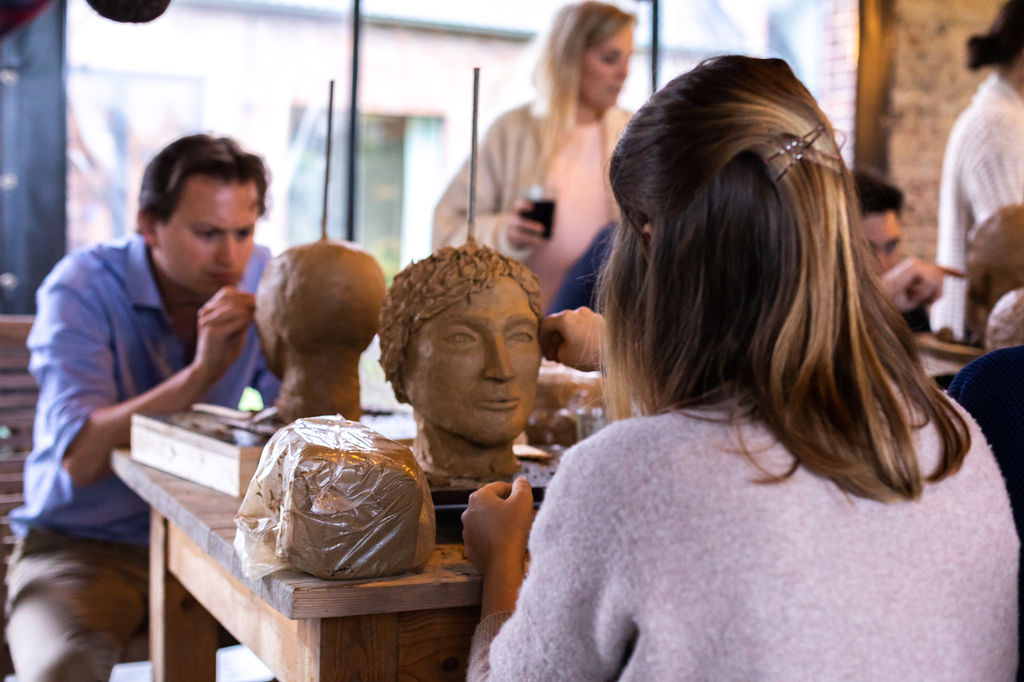 Get to know another side of your co-workers by seeing their artistic talents come to life. Studio Disfruta offers a unique opportunity for you to enjoy this experience together. We have several catering formulas that can be creatively tailored to your needs.
Contact Studio Disfruta here for more information and further enquiries.
Why and how this approach will broaden your work perspective...
Get to know the ins and outs of the face
Our understanding of facial beauty is based on a number of essential spatial parameters and determinants. You might be surprised to find out there is an underlying science that determines whether or not a face is perceived as 'normal'. This knowledge can be applied to sculpting. 
For instance, did you know that the distance from the top of your skull to your eyes is the same as the distance from your eyes to your chin? And that ears tend to get bigger as we age? 
As you will be sculpting a face as a harmonious sum of different normally formed facial components, you will understand which shades, reflections and curves determine that natural look that is so appealing. 
Train your 'aesthetic eye'
Sculpting is a great way to learn how to identify the aspects that contribute to what we consider to be an attractive face. But since there is no such thing as an exact science to beauty, nothing is written in stone. We offer this course to professionals who are eager to train their eye for aesthetics. A hands-on approach to facial beauty will not only render participants more knowledgeable about the theory, it will give them the insight required to be more confident towards putting it into practice. 
Once you have mastered objective analyses, rulers and angles, you will improve your perceptual and observational skills that will be useful for your daily practice, which is where the true magic will happen. Beauty, after all, is in the eye of its beholder. 
Unleash your artistic talents
Even the most artistic mind will still need a good pair of hands to mould that bloc of clay into something recognizable. Experience the relaxing effects of sculpting and the thrill of making clay come to life.  Whether you'll come in as a surgeon, a medical professional, a dentist, an orthodontist or a beauty specialist, you'll go home as an artist! 
In these digital times of 3D printing and planning, it felt captivating and educational to do something completely different and use my hands to mould a bloc of clay into a face. Dr. Vercruysse was very helpful during our creative process. An unforgettable experience !
We learned to approach the aesthetics of the face from an artistic and intuitive point of view. As you are sculpting a face, you will discover spatial ratios that you were unknowingly unaware of. This unique experience ends with all the statues being presented over drinks and dinner, which allows everyone to admire each other's pieces of art while enjoying an interesting chat in an informal setting.
This course has given me resources that I still use in my daily practice. The first anatomical part of the course is very useful to develop a good sense of spatial orientation and 3-dimensional anatomy. By building up the mimic musculature layer-by-layer, you will develop a unique understanding of the spatial anatomy. Participants will see with their own eyes how a few millimeters of clay can give a total different shape to the soft tissue enveloppe of the face. This course is of great practical value for every professional who specializes in the head and neck region 
Back to basics. Additive manufacturing reduced to its most basic and artisanal form. This course makes you look at the volumes and defining characteristics of faces on a whole new level. No mirror-function or other computer tools to help you. Just your imagination, the faces of your colleagues and your hands to create the perfect face. Educational, artistic, fun and addictive! I had a great day and learned a lot from observing my own creation and the creations of my colleagues.